WHAT'S NEW ON XPO?
April 10, 2019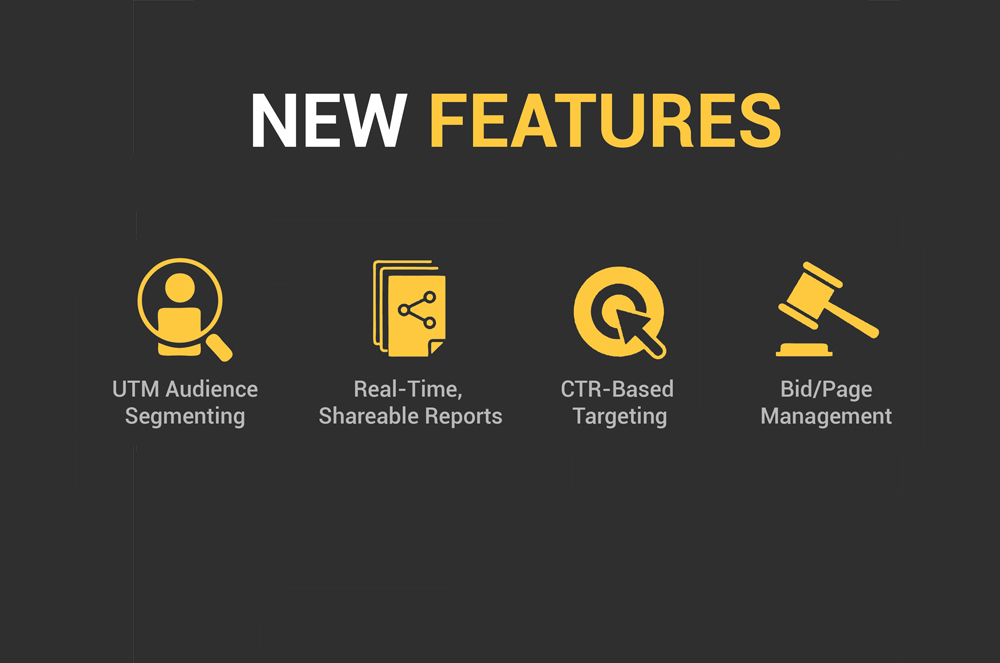 We are thrilled to introduce new features on:
1) UTM Audience Segmenting. Find out how you can use this feature to (re)target users effectively based on a certain campaign source using UTM Tracking to gain insights into your users traffic.
2) Group Sharing of Real-Time Reports. Now you can access and your campaign results in REAL-TIME! Carpe diem!
3) CTR-based Targeting. Optimize your bidding strategies across Display, Native and CTV/OTT channels.
4) Frequency Capping. Ever wonder how you can limit the number of ads or the times it appear on a webpage? Now you can!