Digital advertising is the new black. Traditional advertisements media are still prevalent but their role are being eclisped by the ubiquitous digital advertising. The revolution in mobile devices, along with the rise of search, social media platforms, chat, and now connected TV and OTTs have completely redefined the world of advertising.
Marketers are faced with choices, probably more choices than manageable because consumers are also connecting through a multitude of platforms and channels. With these many choices means the critical need to figure out which medium or media work better by analyzing the data and results from each media.
What is cross channel marketing?
Cross channel marketing is marketing across a variety of channels. Having a seamless and effective cross channel marketing should provide the ability for marketing messages to move seamlessly across the different channels, devices and progressing through the marketing funnel for a consumer as if everything becomes one. Each marketing channel is reinforcing each other to create a holistic marketing approach when used properly.
Let us consider an example.
Suppose a lead reads a blog on your website regarding the effectiveness of using a particular product to avoid a specific problem. He will receive a marketing email regarding that particular product later that day which contains testimonies of people who have avoided the same problem by using the product.
The next morning, he will see ads of the product while scrolling through his FaceBook.
Here's what happens with cross channel marketing. Since different channels work in harmony with each other:
Brand impressions can be made quickly.

You will have a clear cut understanding of the effectiveness of your marketing efforts from a broader perspective.
What is the difference between cross channel and multi-channel marketing?
Before we dive deep into the intricacies of cross channel marketing, let us first understand what exactly is cross channel marketing and how is it different from multi-channel marketing.
Multi-channel means the presence of one or more channels-say, for example, an advertisement that is sent on a website and mobile app.
On the other hand, the cross channel is a bit more advanced, providing a pleasant experience across a combination of different media. The cross channels extract the essence of multi-channel and give a more enhanced experience.
Tips for creating a compelling cross channel marketing strategy- how to get started
To gain success in cross channel marketing, you need to redefine your approach in dealing with various marketing strategies.
By collecting data from various channels regarding the customer experience, you will be able to gain significant insights into what all needs to be done to improve your marketing.
Let us take a closer look at some of the tips that will help you to find success in cross channel marketing strategy.
1. Create buyer personas
Buyer personas are merely fictional representations of your ideal customers that are derived out of research and data.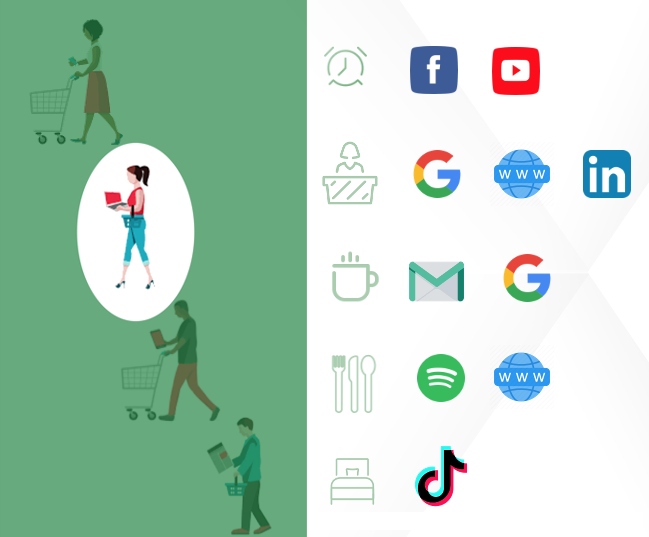 This will guide the marketer to focus more time on product development in a way to suit the needs of the target customer and streamline the work across all wings of the organisation.
Significant creation of buyer personas will help you to attract leads, high-value visitors and customers to your business.
A deeper understanding of the customer is vital for all aspects regarding customer retention and acquisition.
One of the sure-shot ways is by imitating a buyer's journey. Start by exploring it on your website through different categories, place an order and file a customer support claim.
In this way, you imitate the journey of the customer right from the point where he logs into your website until he places an order and checks out. If you have social media followers, you can quickly gather buyer information from them.
Invest in time to create personas to have a deeper understanding of your customer's likes and dislikes. The better you know your audience, the more success you will gain in marketing.
Ask yourself these questions:
Who all are your buyers?

How are the purchases made?

What do they buy?

What is their buying frequency?
By understanding these basics, you will be able to deliver a unique personalised experience to boost up their interaction with your brand across a multitude of channels.
2. Select mediums that go well together
It is a well-known fact among the marketers that some channels work better together than the others. By incorporating the channels through which your audience interacts, you will be able to reap maximum out of your marketing efforts.
Some of the most well known multi-channel marketing pairings are:
Computer / Mobile

TV / Mobile

Computer / TV

Radio / Mobile

Computer / Radio
Computer / Mobile is the most popular pairing during work hours (9 am – 5 pm). This has the lowest activity on the weekends.
Similarly, TV / Mobile shows the best result from the evening to late night (5 pm – 11 pm)
3. Unify your data
The golden key to success in any cross channel marketing strategy is to have all your data within one CDP (Customer data platform).
Let's suppose you have already developed your persona. Your CRM platform won't be able to manage all the different kinds of data obtained out of other platforms. The good thing about using a CDP is that you will have the analytics captured from different platforms reflected within.
This involves:
Tracking URLs or browsing cookies to establish a link between the individual lead's profile and his online actions.

Track the number of emails that have been sent to your customers to know what all have been opened.

Identify the number of blog posts and social media campaigns that they have engaged with and the conversion rate that you were able to achieve.
Thus, in short, whatever channels you have used will be reflected within your CDP.
4. Streamline your content with the specific journey of the buyer
The journey of a buyer is unique, and each of them should be treated differently. For this, you should design the content precisely to match customer habits.
Say, for example:
If a customer abandons your cart, you could send him an email offering him a discount coupon along with a list of similar products that he might be interested in buying.

Sending "Thank you emails" to your customers after they have purchased the product.
Along with this, you could add personalisation to improve your sales. Stats report that about 84% of customers said that being treated as a person is suitable for conversions.
5. Use the power of social media
Social media is one of the most powerful channels of communication between customers and brands.
Almost all companies have a dedicated social media channel as a part of their marketing strategies to build a personal connection with their customers.
By leveraging the power of social media platforms such as Facebook, Twitter, Instagram, and Pinterest, marketers can engage more with their audience using visually stunning images and enthralling content.
Almost 32% of marketers have opinionated that visual content has a positive impact on the minds of the readers.
This, in turn, will help to increase brand awareness, improve the engagement and boost the number of conversions.
6. Use PPC remarketing or retarget
Retargeting your existing customers is an excellent option when it comes to customer retention as well as increasing your sales. This will also help to generate brand awareness to tell them your brand story.
Even if your customer doesn't make an immediate purchase seeing your ad, they may follow it up on Instagram and buy the item on a special promotion day or when there is an additional discount.
You can retarget your customers with social media advertising, Google AdWords or other advertising networks.

By using Facebook pixel on your website, you can retarget your customers by showing relevant ads on Facebook.
7. Invest in customer support
Customer support is one of the most crucial steps to be undertaken to retain customers.
Although consumers in the past focused more on other services offered by companies, such as low prices and quality service, customer service has become increasingly important in recent years. In fact, an overwhelming majority of customers indicated that customer service is a major source of frustration for customers.
A shocking 76% of customers have said that understanding how they use services and products are vital for winning their business.
Seeing that most customers (41% as indicated in this survey) are already irritated when reaching the point of having to call customer support, due care must be taken to ensure that any customer related issue will be resolved as soon as possible.
8. Experiment with control groups
It is best to have a control group (people who do not receive any emails) to evaluate the effectiveness of your campaigns. This will help you to measure the impact of your campaigns and to analyse whether it is giving the desired results.
Upon completion of the test, you can send the same email to those customers in the control group.
9. Club all your findings
Once you have gathered all the data from your cross channel marketing campaigns, it is essential to analyse the data and derive conclusions out of it deeply.
Ask yourself these questions:
Am I targeting the right audience?

Is my social media strategy effective?

Was I able to retain my customers?

Does the campaign give out the same message on all different platforms?
Knorex's XPO helps in creating unique cross channel marketing, optimization and reporting experience by setting up and monitoring your campaigns across different channels in one glance through unified reporting.
Benefits of cross channel marketing approach
Here are some of the benefits of cross channel marketing
1. Build a strong sense of brand identity
By being on multiple channels, you can significantly build brand awareness to reach out to maximum numbers of people. This step will eventually help to improve the reputation and awareness of your business, making it more trustworthy among your customers.
2. Demographics are no longer a limiting factor
If you are targeting a particular demographic, your campaign won't be successful unless you are using multiple channels.
The main problem with using a single social media channel is that you will be missing a large percent of your customers. On the other hand, marketing on multiple channels helps you to achieve full saturation.
3. Reduction in cost
Advanced algorithms do the calculation of marketing costs. With an effective multi-channel strategy and proper management of their campaigns, business owners can find the right mix of channels to ensure the lowest CPA.
4. You can connect with your customers multiple times
The good thing about advertising through several channels is that you can engage with your customers through multiple channels. It is a well-known fact that the more a company engages with a customer, the more likely they are to make a purchase.
Through cross channel marketing, you are enhancing the chances that your advertisement reaches the right customer at the right time.
5. You can focus on channels that are most effective for your business
Marketing on different media allows you to identify:
Which channels are most useful for your business.

The number of engagements of the medium in order to determine which one gives the highest ROI.
As a result, you only have to focus on specific channels that will yield a better result for your campaigns.
6. Better persona alignment
Using different channels allows you to target specific demographics and behaviors. Some people prefer television or emails, while social media such as Facebook, Instagram etc. work better for others.
Cross channel marketing examples
Following are some of the brands that effectively use cross channel marketing.
1. Starbucks
The company is an excellent example of a cross channel marketing campaign that has delivered positive results.
Starbucks updated its website and released television commercials along with their campaigns on social media platforms as well.
2. KFC
This food brand created a strong customer experience with cross channel marketing. The work included marketing on numerous Google related channels.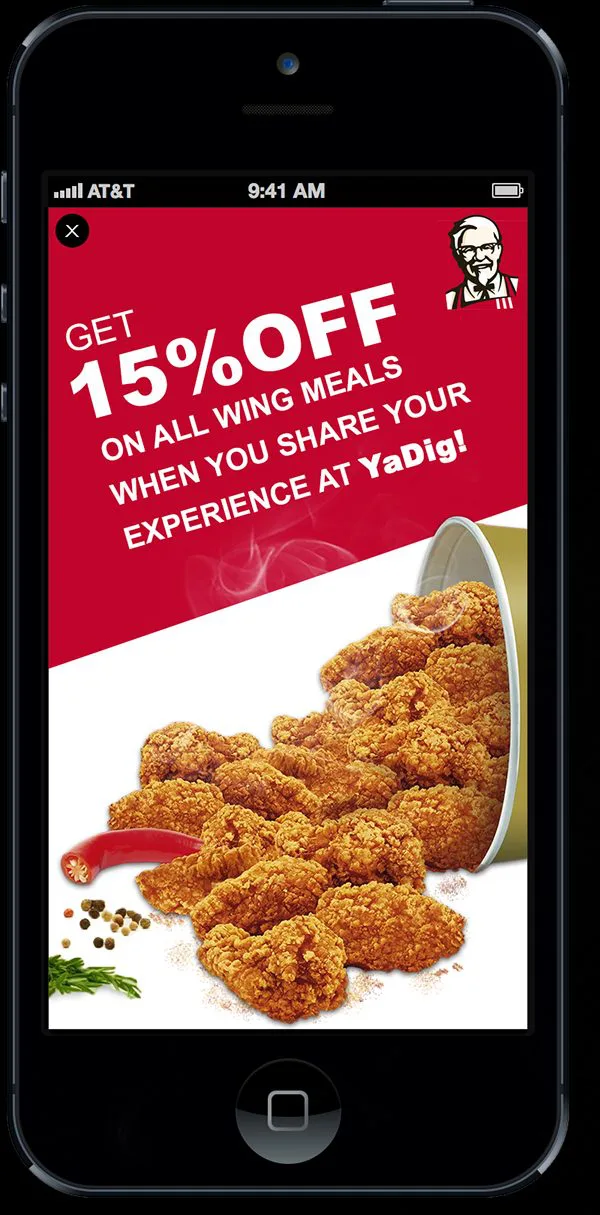 Source: behance.net
3. CASIO
The marketers of this famous watch brand have made all the efforts to streamline their advertisement across multiple channels.
Final Words
Cross channel marketing is the most effective way to reach out to your customer in the present digital age. It has almost limitless capabilities from creating awareness to generating leads and ensuring high sales.
Here, not one medium but several different mediums of advertising work together to create a unique and tailored experience for the customer as well as a wonderful marketing opportunity for the seller. .
As a marketer, it is crucial to gather the data derived out of different sources and analyse it to formulate the right marketing strategy suited for your business.
Also read our article on "5 key benefits of cross channel reporting" to get more information on the subject.