Democratizing Digital Marketing
Automation, Personalization and Performance
Founded in 2009, Knorex is a technology company that provides digital marketing products and solutions to help marketers to connect to right audience to drive business growth.
Knorex XPO℠ is a cloud-based marketing automation platform that enables marketers to market online globally in real-time to deliver highly personalized marketing messages at the right moment to the desired audience across Social, Search, OTT/CTV, video, Display, Native and into various devices PC, laptop, tablets, smart phones and smart TVs.
Underpinned by a multi-layered data-driven approach, XPO automates and simplifies the execution and optimization of marketing campaigns to deliver measurable performance powered by extensive machine learning built into the platform.
The company operates across the United States and the Asia-Pacific region.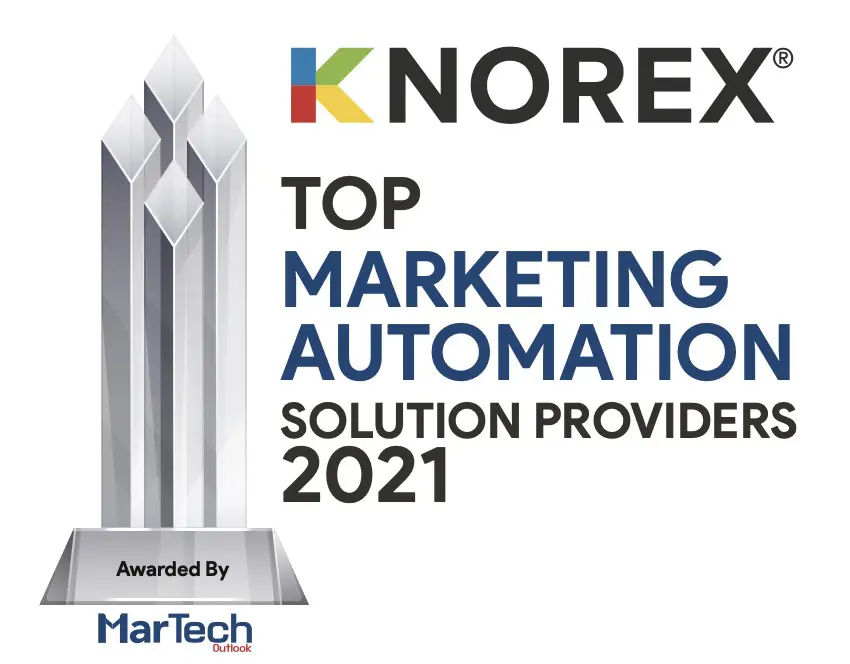 Towards Universal MarketingTM
Digital advertising has undergone a seismic transformation in this past decade with the advent of Programmatic Advertising. With it heralded the shift from a media-centric to a "ME"-centric paradigm, placing the emphasis on individual instead of branded media. With it came a flurry of innovations and digital marketers are suddenly overwhelmed with options — advertising channels, ad formats, devices, platforms and so on.
Too many options begets confusion. We saw that marketers were spending disproportionate amount of time and effort in handling operational and execution aspects — deliberating channels to market to, figuring out the optimal way to allocate ad budget, selecting and connecting to media publishers, identifying suitable ad inventory, creating and maintaining site lists (white and/or black), adjusting to the myriad of ad sizes and formats, embedding and managing pixel trackers or ad tags, and the list goes on; all these at the expense of focusing on achieving marketing objectives and strategizing ways to engage with customers. We believe there should be a better way to tackle all these time-consuming activities.
Enter UNIVERSAL MARKETINGTM.
Universal Marketing™ is our coined term to refer to a system in which any marketers can easily reach and communicate their marketing messages to anyone in the world without all the fuss and hassle to engage with the intended audience in a timely and engaging way.
We have spent over a decade carrying out intensive research and development (R&D) and working closely with many partners globally to develop Knorex XPO℠, a flexible, full-stack marketing cloud platform that a marketer is able to self-operate and get connected "live" to the leading global ad exchanges and data providers to market to anyone in the world in real-time.
Our goal is to provide the best-in-class tools to marketers to shield away all the execution complexities and help to simplify and automate as much as possible through AI/machine learning to let marketers focus on delivering the best customer experience to their customers.
Be a part of our passionate team to develop cutting-edge marketing technologies and provide innovative business solutions to our customers.
Serving you from across the US and Asia-Pacific
1159 Sonora Court, Suite 122,
Sunnyvale, CA 94086
Level 30, 133 Castlereagh Street, Sydney, NSW 2000
02-129 WeWork Futura, Magarpatta Road Kirtane Baugh, Magarpatta,
Hadapsar, Pune 411028
1 Glas Haus Building,Level P Unit P01Soi 25 Sukhumvit Road,North Klongtoey Wattana, Bangkok 10110 Thailand
140 Robinson Road,
#14-16 Crown @ Robinson,
Singapore 068907
L-3A-6 Jalan Solaris,
Solaris Mont Kiara,
50480 Kuala Lumpur
Level 4, IMC Building,
62 Tran Quang Khai Street,
Tan Dinh Ward, District 1,
Ho Chi Minh City
Room 2610, International Metropolitan Place, #68, Huacheng Avenue, Zhujiang New Town, Tianhe District, Guangzhou