ISO/IEC 27001
Certification
Knorex achieves ISO/IEC 27001:2022 Certification
At Knorex, we are committed to providing our customers' with the highest quality of products and services. When it comes to our customers' data privacy and data protection, Knorex has put in place processes and procedures to comply with GDPR and CCPA core principles and related countries regulation. When it comes to information security, we considered that obtaining ISO certification was the ultimate way to affirm our commitment.
On 7 March 2023, we became one of the earliest adopters and successfully attained the ISO/IEC 27001:2022 certification, the international standard outlining best practices for information security management systems. The assessment and certification were carried out by the independent certification body GIC JAS-ANZ.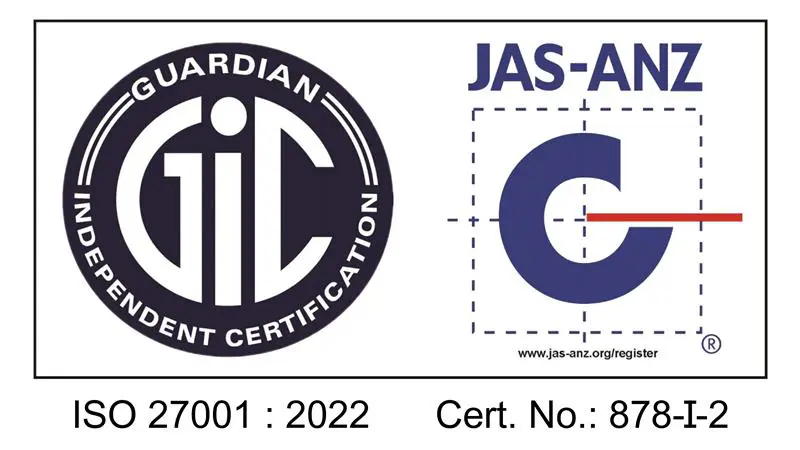 About ISO/IEC 27001 (Latest Edition: 27001:2022)
ISO/IEC 27001 is the most widely used information security standard published by the International Organization for Standardization (ISO) and the International Electrotechnical Commission (IEC, that provides the requirements for establishing, implementing, maintaining and continually improving an information security management system of an organization. It also includes requirements for the assessment and treatment of information security risks tailored to the needs of the organization. This certification provides recognition of the standard of data security demonstrated by certified companies. Learn more >
How Does It Benefit You as Knorex Customers?
Data and information are critical to all businesses, thus ensuring their security, confidentiality, integrity and availability are of utmost importance. Knorex has gone through rigorous audit and independent certification to attain the ISO27001 to demonstrate our strongest commitment to safeguarding data and information that is entrusted to us by our customers. By conforming to this international technical standard, it governs our approach in implementing and managing our information security in a rigorous manner. It demonstrates that we have applied essential levels of protection and security throughout our processes to ensure that our customers have peace of mind and to have the confidence in our business, our processes and the way we go about in our business.
If you have any further questions about our Information Security or related practices, do reach out to us:
Attention to: Knorex Infosec Team (via web form)
Find out what XPO can do for you