KNOREX PRIVACY POLICY
We at Knorex ("Knorex", "Knorex Affliates", "we", "us", or "our") understands your need for privacy, as either a visitor to our websites including knorex.com and/or xpo.knorex.com, a user or a customer of our products and services, or a viewer of our ad units used to promote our advertising clients products or services on our marketing partner websites.
We have created these privacy policies to describe
What information that we collect or help our customers to collect 
How we use the collected information
How we store and protect it
How we share it, in some instances
How a user can access and control such information
and other related privacy information
For privacy policy governing our websites, please visit Knorex Group Websites Privacy Policy
For privacy policy governing our advertising service, please visit Advertising Service Privacy Policy
We have also created a step-by-step guide to opt out from our service and other vendors too conveniently using a third-party tool provided by DAA.
Commitment and Adherence
Knorex has voluntary and taken the initiatives to adopt and adhere, and participated in many industry-wide initiatives to provide greater transparency and control for users. Below are some of the leading industry initiatives:

Knorex submits to auditing by the Audit Bureau of Circulation (ABC). The ABC sets industry-agreed standards for media brand measurement across print, digital and events. It also verifies data, processes and good practice to industry-agreed standards.

Knorex is a member of the Digital Advertising Alliance of Canada (DAAC) and is in compliance the DAAC's self-regulatory principles.

Knorex adheres to the Digital Advertising Alliance (DAA) self-regulatory principles for Online Behavioral Advertising. Consumer can easily opt out from advertising services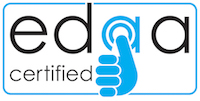 Knorex is a member of the European Digital Advertising Alliance (EDAA) and is in compliance the EDAA's self-regulatory principles.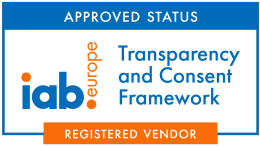 Knorex is a registered vendor as part ofiAB Europe's GDPR Transparency & Consent Framework (Framework). Consumer can easily opt out from advertising services.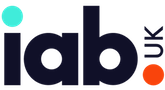 Knorex is a member of the iAB UK.
Knorex is a signatory member of JICWEBS, and registered to be independently verified and receive JICWEBS certification. JICWEBS is an independent organisation, representing all sides of the digital advertising industry. It oversees the independent development of Good Practice and Standards for digital ad trading.