As per the latest report from Statista, Facebook has more than 2.6 billion users across the globe.
Now that's an enormous number of people to connect with when you're looking at displaying your advertisement and promoting a brand.
A significant benefit of advertising through Facebook is the ability to reach your desired audience. Being the most targeted form of advertising, you will have the flexibility to advertise based on location, behaviour, interests etc.
Register your mobile app with Facebook
Before you set up your mobile app campaign, you need to register as a developer on Facebook. If you are launching your campaign for the first time, you can click on the instructional link from Facebook.
Define your Facebook mobile app install objectives
Once you have successfully set up a developer account, you can begin the campaign.
Broadly there are two main campaign objectives: App Install campaigns and conversion campaigns.
1. App Install campaigns
If your primary goal is to increase the number of installs, you need to click and select "App installs" while choosing the campaign objectives.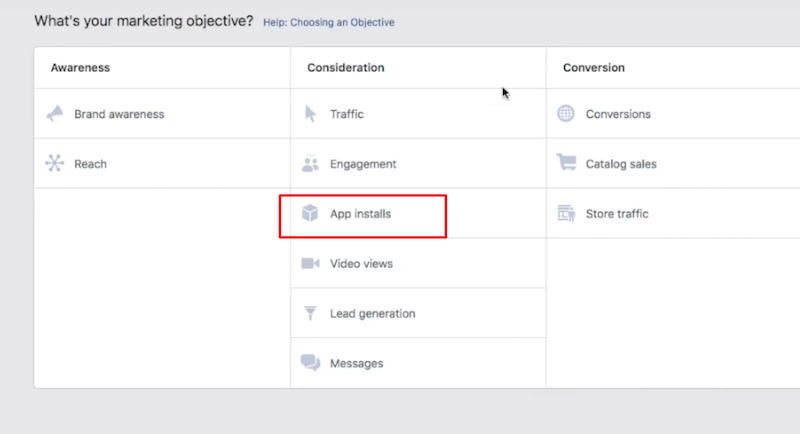 Choosing this will help to optimise your ad to target people who are most likely to install your app.
2. Conversion campaigns
Suppose your campaign goal is to reach out to a warmer audience who have already installed your app. You can go to "conversions" in the marketing objective. This is highly helpful when you need to focus on audience reengagement as well.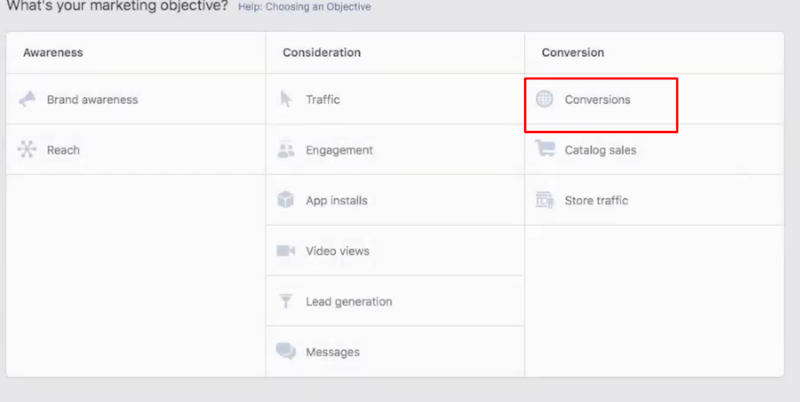 Make sure to select a conversion event, ad set level, target locations etc.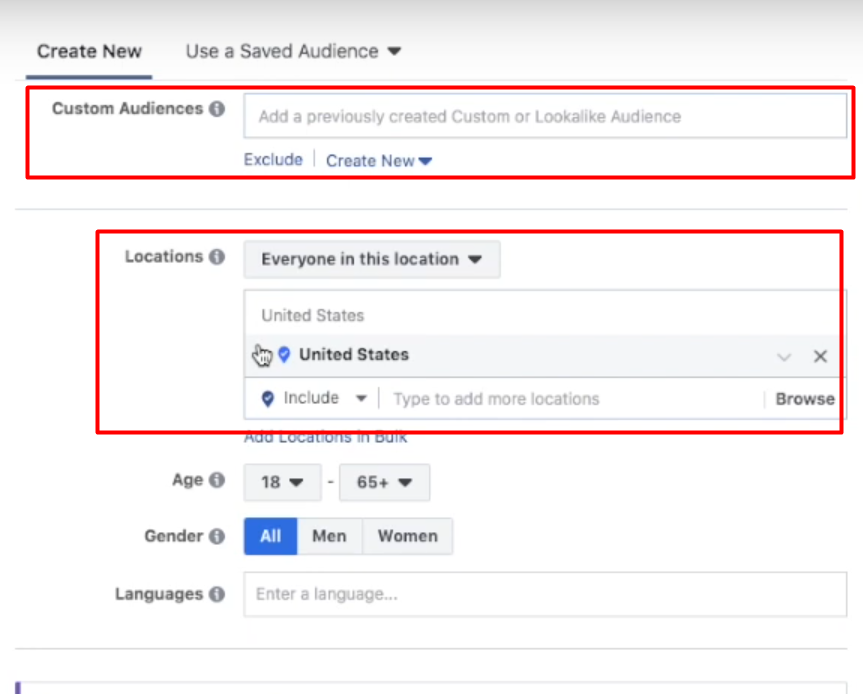 Audience targeting for mobile app install campaigns
Once you have selected your campaign, the next important step is to choose your target audience for targeting.
If you have previously launched an app for your business and got success with a specific category of audience, you choose them first.However, if you do not have much idea about who all are likely to install and use your app, you could test it on various categories of audiences.
Being the most popular social media platform, through Facebook, the possibility of targeting is endless. There are numerous proven and tested ways to reach different sections of people who are at various stages of sales funnel.
Let us dive deep and closely understand a few.
1. Broad targeting
This is something worth trying if you are starting with your campaign and are not sure of who to target.
Before you go for broad targeting, keep aside enough advertising budget. You could then select the location, age, gender etc. to see which demographic pattern works the best for you.
Once you have identified the demographics that are best suited for your campaign, you can scale down by cutting down underperforming segments and focus more on those which give a better result.
2. Detailed targeting
This is more apt if you are running short on your advertising budget. Unlike the broad targeting, here you will be narrowing down your audience who are more likely to be interested in your mobile app.
You have to scroll down to the ad set level to detailed targeting and add some keywords that are relevant for your app.
Use lookalike Audiences to increase Taps to Install conversions.
Creating lookalike audiences is another excellent option to find new users who are relevant to you.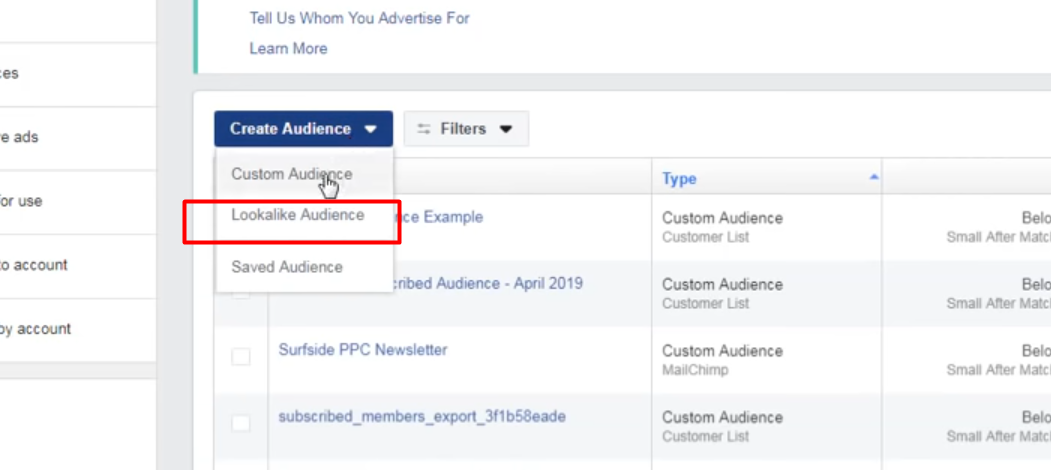 For this, you need to click on "lookalike audience" in the Audience tab.
You can create custom audiences by selecting your lookalike source and uploading the email list that you already have, such as leads, customers, newsletter subscribers etc.
Another great option is to gather the data of the people based on certain app events such as in-app purchases, add to cart, app installs etc.


Once you have gathered a list of a good number of people, say 100, you can create a lookalike audience.
After you have uploaded the data of lookalike audience, the Facebook algorithm will automatically generate new audiences for you based on their behaviour and similar interests.
Say for example, if you have uploaded a list of members who have done in-app shopping and create a lookalike Facebook will provide new audiences for you to target based on similar interest.
Facebook algorithm is highly efficient in picking the right set of audiences for, and it is highly recommended that you test them out.
In the select audience location, you can choose the geographical areas where you would like to target your campaign.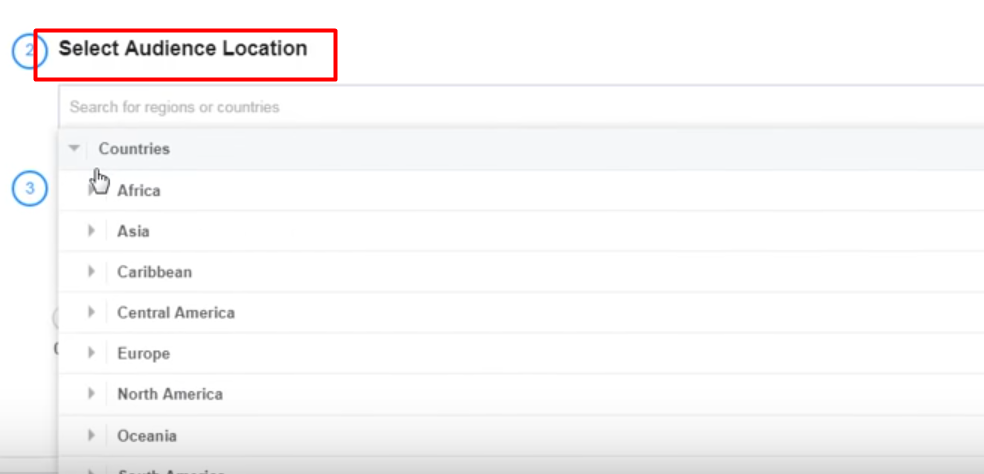 You will have an option to select multiple geographical locations of your choice.
After that, you need to select the audience size.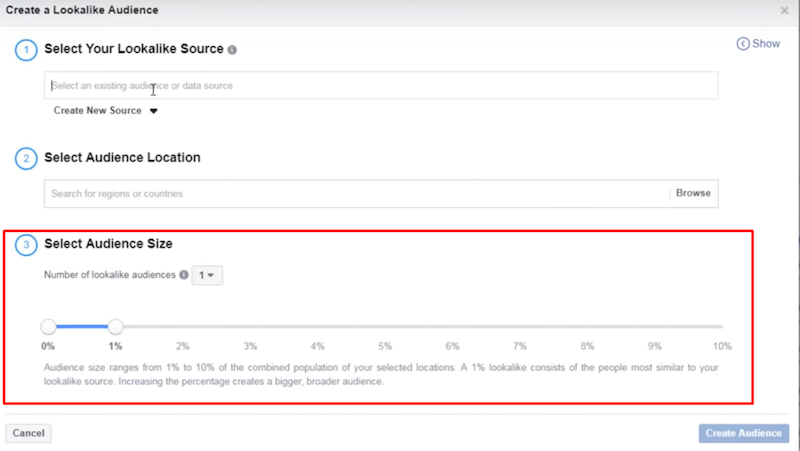 If you are starting with your app campaign, it is recommended to start with 1% look alike, as these people will have a close resemblance with the behaviour of the custom audience list you have uploaded.
Don't think that 1% is relatively less for targeting since even that small a fraction could target over 5 million people.

Steps to create Facebook ads
Facebook provides similar ad features for app ads just like other ad formats such as adding images, the text above your creative etc. Here is how you could create some stunning Facebook ads for mobile apps.
1. Headline
While creating a headline, make sure that it is large and bold. If you are creating the ad to target new audiences, you could add the name of your app and summarise its features.
On the other hand, if you are planning for remarketing, make the heading exciting to attract the users.
2. Text
When it comes to making an ad copy, there are no hard and fast rules. The copy should resonate with your audience based on their interests.
Many times it has been noted that short ad copy works better than a longer one. However, if you find it appropriate, you could also experiment with a more extended version of ad copy.
Make an ad copy that is interesting to the users and relevant to your ad campaign.
You should mention the details of your app, features, solution it offers and the benefits.
3. Creative
When a user scrolls down Facebook and sees your ad, there is no guarantee that he will take a look at it. The truth is with so many ads out there, making something good enough to hold the viewer's attention can bring in concrete results.
Facebook accepts video creative and images for app campaigns.
While creating images for your app campaign, make sure that it is vivid and placed on a white background. The pictures added should be relevant to the app.
Say, for example, if it is an app for the pizza delivery use images of people eating pizza.
Video ad creatives should be brief and good enough so that your viewers can relate to it.
4. CTA button
The CTA button should be added at the end of your ad. Clicking on the CTA button will help the user to install the app.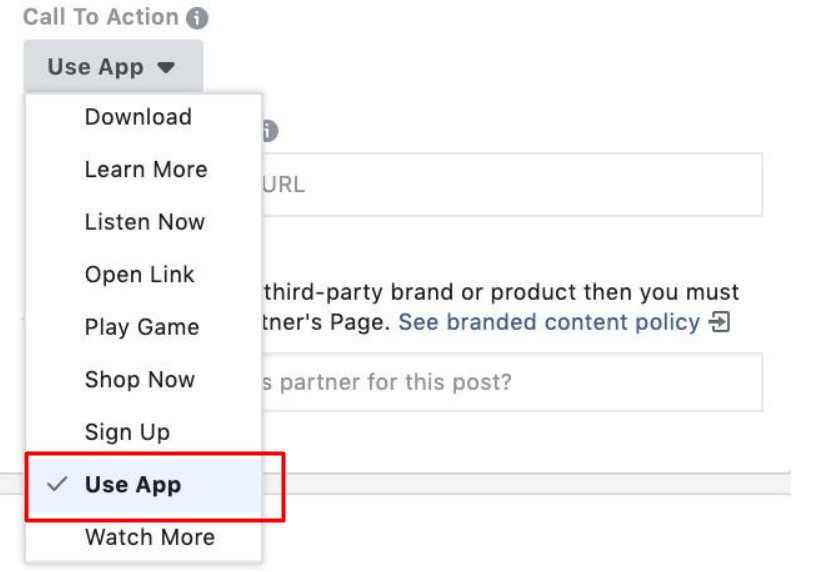 In a simple sense, CTA is the text that tells the user what exactly you want them to do.
5. Deep link
By using deep links, you make the process of downloading your app effortless. This will also help to reduce the bounce rate and increase the number of conversion rate.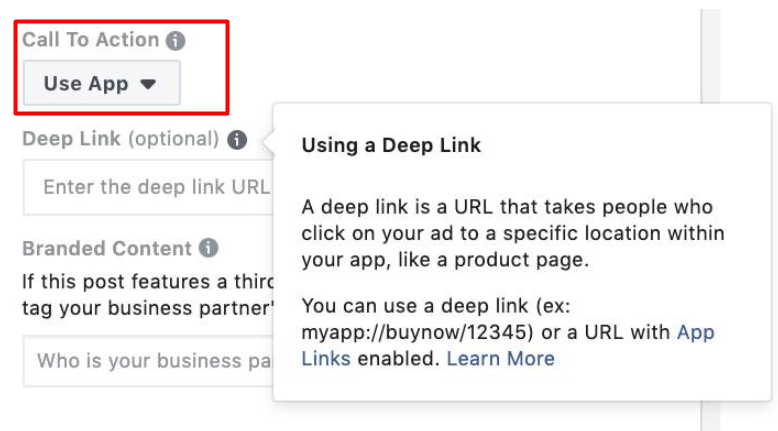 A deep link will redirect the users to a specific place on the app. Say, for example, you are clicking on a link where you could order meals online. You will automatically be directed to the specific place in the app where you could order meals.
Choosing your budget and goals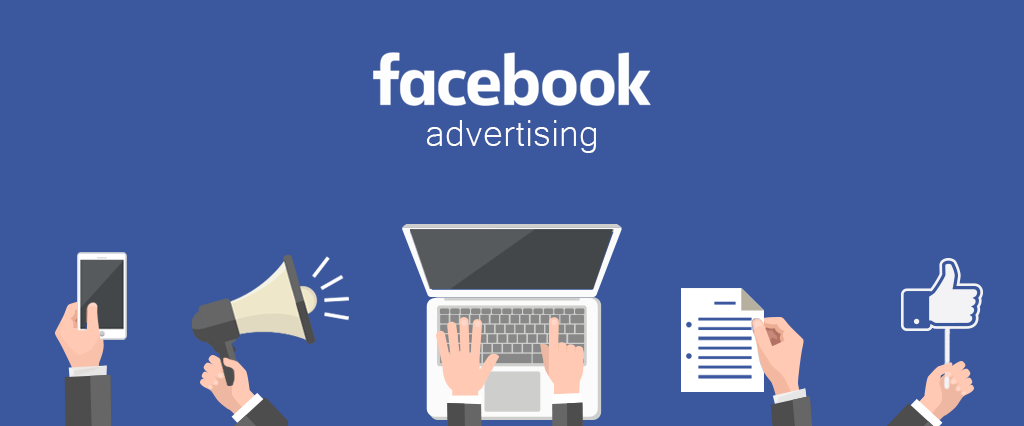 Facebook ads do cost you money, but they undoubtedly work. Gaining success at your ad campaign does depend on several factors, but budget and goal setting are two of the important factors that stand next to it.
Budget
Facebook lets the users choose between Lifetime and Daily budget.
If you choose a lifetime budget, all you have to do is to set a start and end of your campaign. Your ads will be spread on Facebook throughout the period you set.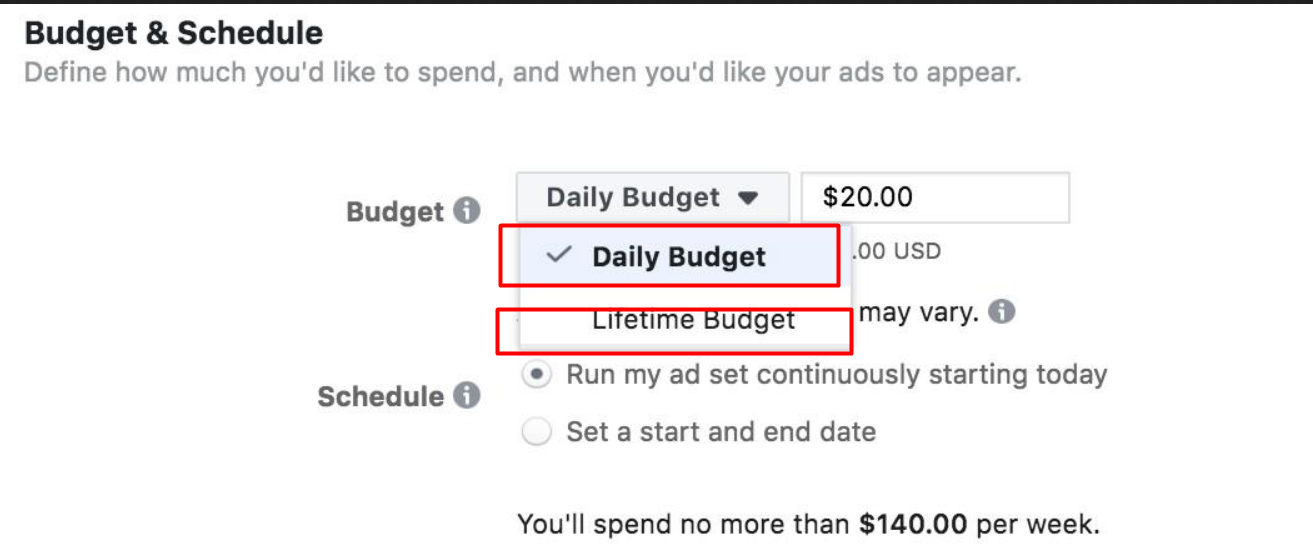 On the other hand, if you choose a daily budget, Facebook will run your ads within your daily cap. Your ads will be spread throughout the day until the cap limit is reached.
Bidding and Optimization
Recently Facebook rolled out a major change in bidding and optimization. You can optimize your ads for either link clicks or app installs. If you choose app installs, your ads will be shown to p[eople who are most likely to install your app.
Link clicks are the other option you have. This will ensure a very high conversion rate. But you should only choose this if you are confident with your targeting and other factors like app description, app landing page, app function etc.
If you are starting with your advertising campaign, you might face some initial difficulty in understanding the bid. During the bidding process, the ads that target the same audience goes into the auction. This includes yours and submissions from other advertisers as well.
You can either choose a manual or automatic bid process.
When will you get charged?
You can choose the payment for either ad impression or pay per result. The former is when someone is shown your ad and the latter for actual app installs.
Pay per impression has both manual and automatic bidding options available while on the other hand, for pay per install, only manual bidding option is available.
Platforms that support Facebook App Install Campaigns
Knorex XPO supports different types of app install campaigns which include Facebook App Install Campaigns.
Using XPO, you can create a Facebook app install campaign to drive more people to install your app and optimize for app events.
Following are the key steps to create Facebook App Install campaigns in XPO:
Launch a new campaign (Select Advertiser and Facebook Ad Account and then select KPI as Cost Per Install)

Create a Facebook Ad Group for this campaign.

Choose a group bidding strategy

Save the Ad group

Create App Install Facebook Creative.

Save the creative and link it to the ad group created in step 2.
For more details, check out this step by step explanation on "How To Create Facebook App Install Campaigns In XPO"
Bottom Line
Using Facebook for advertising your app can be the most fruitful thing in the long run. With its massive user base, you will gain exposure to a wide variety of audiences across the globe. IAs a quick final tip, we'd like to add that you should monitor closely on the number of views and installs happening in your app after the initial launch of your ad.