Data Privacy concerns have been the talk of the town since news reported about data breaches and unauthorized sharing of personal information continue to emerge. Big Techs like Apple, Facebook, and Google have been responding to these issues to regain user trust in recent years. Among them are the ongoing phasing out of third-party cookieless (which we have addressed in our Whitepaper: Marketing Without Advertising Cookies, as well as what Knorex is doing to adapt to the phasing out of cookies in our blog), anti-tracking technologies and initiatives, and limiting of use data for tracking purpose. This has been particularly pronounced with Apple's new iOS updates.
Apple's Data Privacy Changes Impacts Mobile Advertising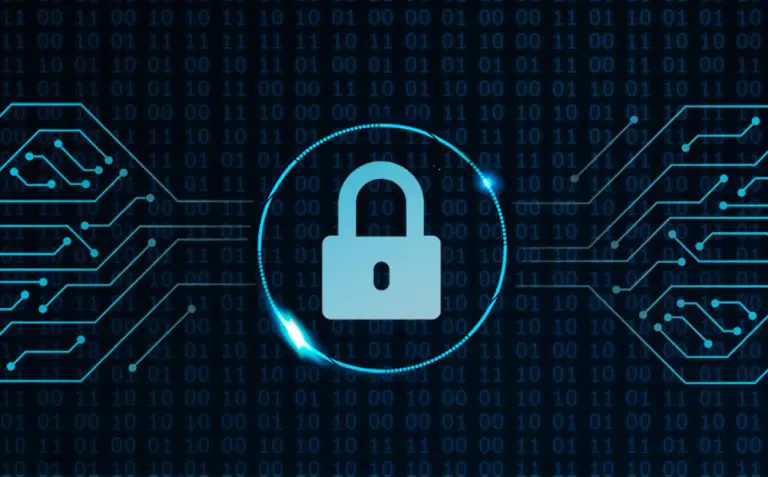 In June 2020, Apple made the announcement of its policy changes, specifically to the Identifier for Advertisers (IDFA) user data tracking tool. The iOS 14.5 update introduces the new system, AppTrackingTransparency (ATT), which gives users the choice to opt out of any in-app data collection by blocking their IDFA from advertisers. Since this creates information gaps which advertisers use to target consumers, the decision has sparked a backlash from advertisers.
Social Media platforms such as Facebook, Instagram, LinkedIn, and Snapchat have been affected by these changes. However, Facebook, in particular, has been vocal about its opposition to the update since the announcement. Prior to the iOS update, apps could track activity across apps and the web to help advertisers retarget and reach the right audience. Facebook has subsequently warned businesses that advertise on mobile and those that use their campaign tools about how they will be affected. You may read more in detail in How the Apple iOS 14 Release May Affect Your Ads and Reporting.
As a quick summary, it would:
reduce data reporting
reduced capabilities to measure the effectiveness of campaigns
reduced capacity to track conversions
reduced targeting capabilities
fewer tools to understand campaign performance
The article from Facebook's Help Center also addresses the actions that advertisers on their platform can take; some of which include processing pixel conversion events via Facebook Conversion API (CAPI) and the use of Aggregate Event Measurement to help advertisers run effective campaigns while preserving user data privacy.
What does this mean for advertisers?
Marketers will not be able to retarget users who opted out of IDFA unless targeting based on email or mobile phone number.
An increase in cost per qualified lead.
Reduced overall volume of qualified leads.
One of our Mobile App Measurement partners, AppsFlyer, ran a survey across hundreds of apps, and the results were higher than anticipated. A weighted average of 39% of users chose to allow tracking across apps. The survey reported that the highest opt-in rate was 64% for photography apps, followed by 44% for shopping, utilities 33%, finance 32% while gaming apps performed the worst.
Not all is lost for advertisers and retargeting is still possible with users who opt-in. However, advertisers have to quickly adapt to the changes. Utilizing only one channel may have been workable not too long ago, but it may not be the best strategy especially in view of the challenges that are arising. Advertisers are realizing that they can no longer completely rely on one channel to sustain their marketing efforts and have started to diversify their channels and ad spend in due course. On Twitter, Facebook marketers discussing Apple's changes almost unanimously agreed.
Advertising Strategies: What's next for advertisers?
Advertise on larger, more reliable Apps
From Appsflyer's survey, the weighted average of opt-in users (39%) is higher than the average per app (26%). This shows that larger apps have higher opt-in rates and will become a better avenue for targeting audiences. Furthermore, the median opt-in rate is 29% – this means that half of the app had an opt-in rate that exceeded 29%.
This shows that advertisers should work with Apps that successfully convince their users to opt-in to targeted marketing. Apps are given the liberty to customize their purpose string to explain the purpose of capturing the user's IDFA. Users are more willing to opt-in to tracking for a better user experience and Apps should ideally persuade their users in that direction. The level of trust that the user has with the App also plays a key role in users choosing to opt-in. Therefore, it is best to advertise on larger, more reliable ads.
XPO supports 6 App stores and users may select Apps per ad group from there.
Diversify Your Channels
As we discussed previously, there is a common consensus that utilizing one channel is a risk to take and may not be the most optimal marketing strategy in today's volatile advertising climate. Some of the Big Tech platforms might have successfully assisted businesses in reaching their marketing ROI in the past through their highly effective targeting capabilities. However, today marketers who have placed large advertising dollars in only one or two of such platforms have to bite the bullet in light of the changes while others are beginning to diversify their ad spend into other channels and platforms.
Why diversify?
1. Move beyond click-only attribution, scale your marketing dollars to drive more overall conversions.
2. Mitigate your risk of a single platform's CPMs spike.
3. Access new audiences across different demographics.
In adapting to the new changes, your organization can adopt a more diverse marketing strategy across channels to improve ROI as more channels are tapped. A diversified channel can be further enhanced through cross-channel marketing.
At XPO, you can obtain a macro view of your customer's journey across channels such as Google Search, Facebook, LinkedIn, Programmatic (Including Email, CTV/OTT, Video, Native, Display, Audio), and Mobile (where our clients can enjoy access across 6 App Stores).
Invest Cross-Channel Marketing
Cross-channel marketing strategy enables marketers to run end-to-end ad campaigns from the top to the bottom of the sales funnel, according to where the viewer is on their customer journey. With a lack of information, we need to tap on various channels to create a collaborative effort in targeting and reporting.
Clearer targeting These channels work in synergy with each other to gather information and walk the prospect down the funnel with a personalized message for each audience. In this way, marketers can leverage first-party data from these multiple sources and consolidate to provide a more holistic picture of the targeted audience.
Campaign Reporting Campaign trackers from every channel records data regarding the performance of the ongoing campaign. Metrics such as clicks, impressions, media cost, CTR, and CPC are used to evaluate the performance of a campaign. Advertisers can then generate campaign reports to evaluate and analyze the performance across the various channels.
With XPO, you can generate unified reporting across various channels to match, understand and compare metrics.
Alternative to third-party cookies tracking
To curtail the impacts these data privacy changes have on advertisers, other targeting alternatives can be adopted to reach a specific audience as well.
Contextual Targeting or Keyword Targeting
Contextual targeting or keyword targeting places ads that are directly related to the website or keyword that is being visited or searched. Knorex's home-grown Natural Language Processing (NLP) AI engine, Knorex Lumina™, supports over 16 languages to recommend keywords and interprets context and content. Your clients would be able to target and display contextually relevant ads to prospects browsing for related goods.
First-party data
First-party data can also be used to retarget your existing customers. Furthermore, from your first-party data, lookalike models can be curated from these customer attributes to extend your reach to similar audiences.
As much as third-party data can target a specific audience segment, first-party data and contextual targeting can also provide reach to different segments.
In closing…
The advertising world is constantly changing and marketing is still an important arm of a business today but marketers need to take a step back to reevaluate their marketing budget, diversify their channel portfolio and test what works best for their business to generate the best ROI.