A leading asset management business was looking to drive awareness of new year outlook among investors across Singapore and Hong Kong. The financial institution wanted to hunt for quality audience to engage with a standalone micro-site in a cost-efficient manner.
Knorex, with its proprietary performance driven marketing technology, worked closely with client's team to execute the campaign into global ad exchanges and programmatically target appropriate channels and audience segments. Within the platform, Knorex setup different strategies and targeting to test various combinations that could unveil hidden insights.
Dynamic creatives along with sign-up form were created to target the two countries. Additionally, several strategies were identified and implemented to achieve the KPI, including audience based on physical proximity locations and in-market for financial products.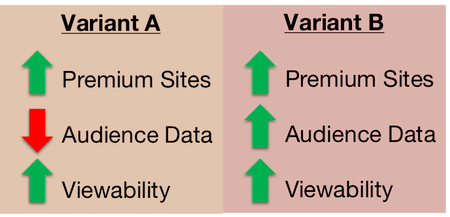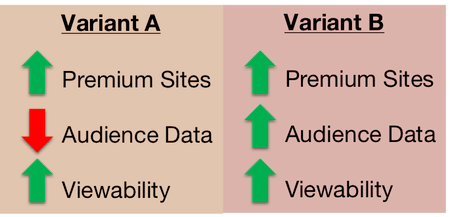 A major holiday during the campaign period gave a pause and time to reflect on how to achieve higher result. Several strategies were tweaked and refined, A/B testing was conducted throughout the remaining campaign period to ascertain the hypothesis that audience data performed better than premium site.
While phase 1 of the campaign had achieved exceptional result, phase 2 was able to boost those outcomes and provide key insights on A/B testing. Audience data was changed to determine the validity of hypothesis.


Audience data clearly proved its value against premium sites, Variant B which had increased spend on audience data achieved much better KPI with over the top results.