First things first – ecommerce marketing and digital marketing are two different things and are not mutually exclusive, i.e., businesses can use them together in tandem. Online organizations need not limit their marketing endeavors to digital-only and can use all the channels available to promote their offerings. 
New techniques like footfall attribution, proximity targeting, and omnichannel marketing are now being used by ecommerce marketers. 
As more and more businesses step into the ecommerce landscape, the cost of acquiring every customer has been rising. Thankfully, there are a tonne of digital marketing for ecommerce ideas you can leverage to steer ahead of the competition.
In this article, we discuss the top 15 digital marketing tips for ecommerce stores to help you ramp up your sales numbers.
15 Top Digital marketing tips for ecommerce stores
1. Upsell and cross-sell your products
I wanted to buy an external hard disk for my office usage. As soon as I looked for it on Amazon and added it to my cart, a "people also buy" section popped just below it, which included a hard case and a soft case suggestion. If you are someone who shops online often, it is one of the most common strategies you are likely to come across. 

Another common strategy that these ecommerce stores are known for, is upselling. Here, they suggest a product with better features after understanding their needs. They take care of not overcooking the same and ensure that the recommended product doesn't cost too much more than the initially chosen one. It inadvertently tempts the customers, and they end up buying the more expensive offering.
2. Use videos for product descriptions
Gone are the days when the long-form, text-based content, was the boss. The consumer's preference is fast switching to audio-visual content. 81 % of consumers find videos to be a critical enabler in their purchase decisions.
So a vital cog for excelling at digital marketing for ecommerce is leveraging videos to market your products. 
For your ecommerce stores, you can create 360-degree unboxing videos describing specifications or engage the audience by utilizing AR and VR. You can also create guides to make it easier for people to indulge in basic repair for your products.
3. Engage the audience in live chats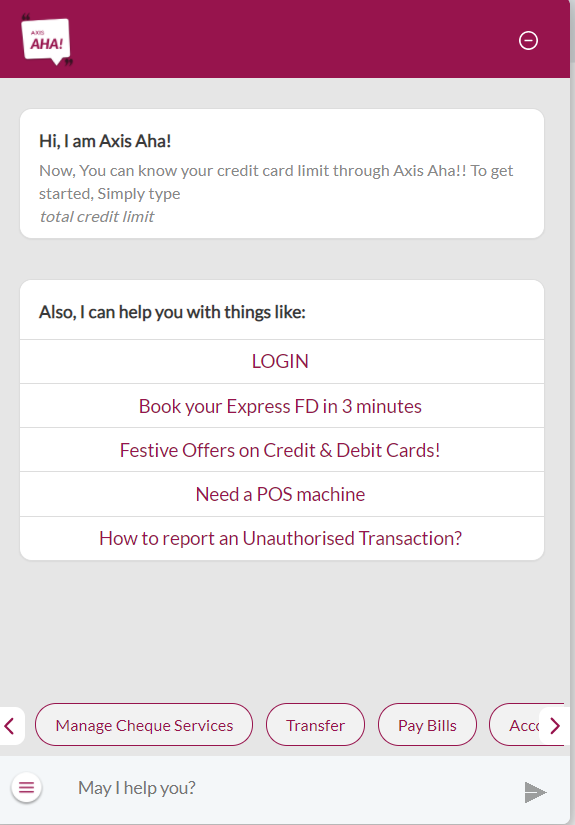 If you want to excel at digital marketing for ecommerce stores, you must find ways to engage your audience in live chats. These can aid the customer in finding the right products, find solutions, and complete their purchases. Most ecommerce brands employ chatbots and similar strategies to ensure that customers need not email or call up customer care to find the right answers for the most basic queries. 
4. Utilize the power of AI
AI (Artificial Intelligence) is not merely a buzzword, it is one of the key enablers for every digital marketing endeavor for ecommerce stores. It not only leverages other processes but also can bring users to your platform. 
Employing AI and ML to improve your search result algorithm would ensure your customers get more accurate results every time they are on the lookout for a solution. Plus, it would help you target those leads who are more likely to convert.
5. Check for cart abandonment reasons
In March 2020, 88.05 % of online carts were abandoned, with automotive suffering from a harsh 96.88 percent. An ecommerce brand loses money every time someone leaves without completing the purchase. It is imperative for you to understand the underlying reasons behind such action. Also, try if luring them with discount, free shipping, and pushing them regular notification would help.
6. Invest in SEO
It doesn't matter if you have a vast selection of products or maintain a small niche of it, but informing your potential customers about the same is what takes the cake. Another vital element of digital marketing for ecommerce is excelling at SEO (Search Engine Optimization). 
With the help of quantitative and qualitative research, brands can get an insight into why they are losing sales. After that, they have to conduct an ABC analysis to understand and implement the best solution for themselves.  
7. Focus on creating an intuitive small-screen experience
There is a high chance that you are reading it on your smartphone screen. By the end of 2019, 80 % of users used their smartphones to search the internet. It also accounted for over 40% of online transactions. 
To gain mastery over digital marketing for ecommerce, it is imperative that you allocate a significant portion of it for your mobile marketing tactics. Depending on your business scale and type, you can also create an app and optimize it to improve customer experience and comprehend more. 
8. Personalize for a unique user experience
Personalization is the key to winning new customers and ensuring that the existing ones stay. With the help of customer data, such as their behavior patterns, search history on their site, and the items in their cart and wishlist, organizations curate a different experience for each customer. Techniques like location based advertising, geofencing, etc are being readily accepted by ecommerce stores. 
9. Use retargeting techniques
Retargeting is an integral part of digital marketing for ecommerce. It entails you to push meaningful pitches to your customers and ensure they know whatever you are doing.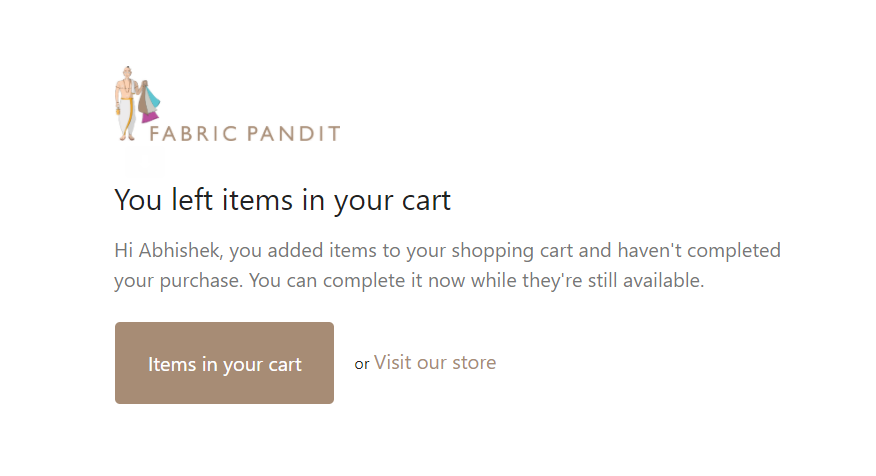 Retargeting allows you to safeguard yourself and make sure that a customer doesn't disappear after making a single or a handful of purchases. If he likes whatever you do, he will come back and soon convert into a loyal companion.
Retargeting via display ads or any other strategy would also improve the initial conversion rate. Imagine reminding a shopaholic about a pair of shoes in his cart every week. He will be so tempted that you will find him clicking the BUY button eventually. 
10. Utilize content marketing
A crucial part of mastering digital marketing for ecommerce is by creating content that matters. Another vital part is to leverage your existing material to cover new grounds and reach more customers. 
To ensure that your marketing endeavors do not feel bland, have a mix of audio-visual content, such as podcasts, with long-form content. It would not only keep them engaged but also add new leads.
11. Higher impetus on user-generated content (UGC)
A loyal customer is not an asset because he buys your products, but because he is also a marketer for you. He is capable of boosting your sales better than any marketing strategy. 54 % of customers trust a customer's review over your marketing team's claims while pressing the buy button. 
Digital marketing for ecommerce has enabled businesses to showcase customer reviews by retweeting them on Twitter, reposting them on Instagram, and via many other ways. All you have to do is invite more customers to review the products they purchased from you. 
12. Understand referral marketing
Your loyal customers deserve rewards. One underrated method of doing so is by introducing referral marketing. It is one of the oldest digital marketing strategies used by ecommerce players. 
Why referral marketing? We are social creatures, and we love to opine. Existing customer opinions help us instill confidence amongst others to try your brand. Referral marketing enables them to benefit from sharing a positive image of you, ensuring that they leave no stone unturned to introduce others to your offerings.  
13. Pay more attention to the checkout experience
Brands often get involved so much in finding an innovative way to lure the customer they stop paying ample attention to the basics. A complicated checkout process makes the entire process cumbersome and hampers the overall experience.
Instead of providing multiple pages for a plethora of information, try and settle it all in one page. It would reduce cart abandonment and be more convenient for the customers to get a quick overview of the purchase. You can also create a bar to let them toggle between multiple slabs without changing the page or waiting for it to load.  
14. Harp on capturing email subscribers
The good old email marketing is still a very efficient undertaking, working like a charm. With the internet fast becoming an impersonal space, emails are probably the only ones offering an intimate experience. 
You should find ways to engage readers by developing an exciting newsletter, sending out informational emails, and actively promoting your offerings through it. Also, make sure that it is easy for people to be a part of your mailing list. 
15. Make sure customers get what they want
You do not have the luxury to invite customers to visit a store (similar to IKEA) and woo them to make their purchases. Instead, all you have is an ecommerce store, and you can cater to them by improving the UI and UX.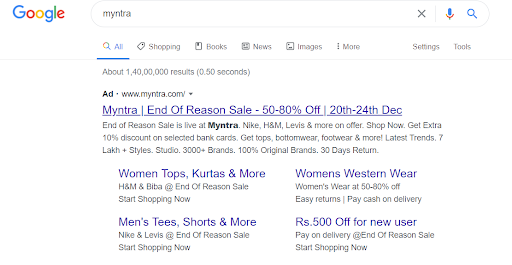 Taking care of segmentation, improving search results with the help of AI and ML, and ensuring that it helps customers convert their purchases. Also, utilize search engine ads, display ads, and pop-ups to inform them about viable alternatives. It would let them know you care and also feel connected. 
Become an ecommerce digital marketing wizard by trying these tips 
When you are running an online store, there is no way you can ignore digital marketing for ecommerce. Traditional marketing is good but falls short in several places. The current millennial is tech-savvy and requires more personalized endeavors to convert. With their attention span being limited, it is requisite to create crisp strategies that attract customers and forces them to pay heed. 
It doesn't matter if you are harping on a handful or a bucket load of your business strategies. The most crucial part is to have a clear vision. Utilizing your inbound marketing, you can create campaigns that would attract customers and grow.
Most ecommerce businesses rely on a mix of strategies to make maximum impact and gain traction. It would require an experienced team and the requisite tools to ensure everything falls in place.