Financial services is a highly competitive space. With the inculcation of technology and becoming deeply ingrained in its ecosystem, the competition has become more challenging and exciting.
To stand out, you need to provide a unique proposition and ensure that your leads convert.
With regards to the financial services market, things become far more intricate. There is a lot of thought process involved behind every single element, and churning out a well-built strategy can be a challenge.
77 % of people use mobile payments for one or the other reason. It means there is a massive market left for the finance sector to unearth if they employ the right resources.
The entry of digital marketing for financial services has helped augment innovative ideas such as Fintech. It has also culminated in improved customer engagement, improved visibility, and higher exposure. With tech-based startups making steep inroads in the financial sector, the existing players are also ramping up their strategies to stay ahead in the race.
This article discusses the top 10 strategies for digital marketing for financial services to help you excel.
How can digital marketing promote financial services?
The inclusion of technology is about shiny new gadgets, but there is a lot more to it. With digital marketing's much-needed infusion to the finance world, it is finally doing away with redundant and bland practices.
Post-pandemic, the importance of content has grown multi-fold. Every financial company requires an able marketing strategy that can help spread the word and create more curiosity around them and the services on offer.
It has also helped them expand their portfolio and cater to more businesses, develop more strategies, and collaborate with people they never thought of even a year back.
Digital marketing for financial services is a way to enlighten the world about your offerings and help you find the leads who would benefit from it.
With more and more brands providing financial services, the days when all your savings, insurance, credit cards, and mortgage came from the same organization are all but over. The competition is stiff, and only those who can ride the digital wave well would thrive in the current scenario.
Digital marketing strategies for financial services
Financial services have been inferior compared to consumer technology in ramping up their modernizing factor. Many organizations in this sector are ignoring digital marketing for financial services, and if you are one of them, be prepared to face the brunt soon.
If you are starting, here are the top 10 strategies to help you strengthen your digital marketing game –
1. Create well-planned and easy to navigate websites
If you are following multi-channel digital marketing, it is requisite to understand that the experience should be uniform across all the channels. Also, you need to employ a frictionless UI and UX user experience to ensure that your customers do not find it cumbersome.
Even financial organizations can stick to a consistent application and a website design that is functional and visually rich to propel visitors to spend more time on their platform.
Many financial platforms are fast adopting new-age tech innovations such as chatbots to make the overall experience more immersive. It also ensures that users easily find whatever they require.
2. Plan for Local SEO
If we talk about online content, it is imperative that we talk about SEO (Search Engine Optimization). Finance, being a highly competitive niche, further makes it harder for brands to gain the trust of their customers.
72% of customers who conducted a local search visited the nearby outlet within the next few minutes. If you are aiming for a local market or are a startup, excelling at local SEO would help you generate a bucket load of meaningful leads.
It would be best to curate a mix of SEO and PPC (Pay-per-Click) advertising to gain maximum visibility. Create meaningful content, and you can even rank on SERPs, which will further boost your lead generation game.
If you are into multiple locations, ensure that the experience remains the same overall, but add the necessary tweaks to cater to your local audience.
3. Content marketing
The pandemic has proven the power of content to the world. With the internet spreading its wings, content marketing is one of the most powerful ways to leverage your business endeavors.
Digital marketing for financial services involves prioritizing the creation of updated content regularly and prioritizing it rather than thinking it to be the second fiddle. Develop a clear content plan, optimize it regularly, and have a clear focus on what you are looking to achieve.
4. Harp on personalization
If you are keeping track of the buzzwords surrounding the Web of late, one term that is gaining a lot of traction is "personalization." 72% of customers engage with specific messages catering to their needs. 88% of marketers believe that personalization is the key to improving the overall customer experience.
In the finance world, it comes in two variants –
Offering relevant services to the customers based on their financial needs

Making user-specific recommendations to improve their overall experience
It requires you to track their activities continually, and you can engage in behavior profiling to understand offerings relevant to each user in your ecosystem.
5. Mobile marketing
Laptops are fast becoming redundant.
Okay, I am exaggerating, but people are rapidly shifting to consuming content on their smaller screens. It has forced financial services-based organizations to focus on their mobile-based digital marketing endeavors and optimize them.
Do you want to know the impact? These organizations first build a UI for the mobile ecosystem and then update it for bigger screens. It is a proven performer and has garnered more engagement than their PC or laptop-dedicated strategies.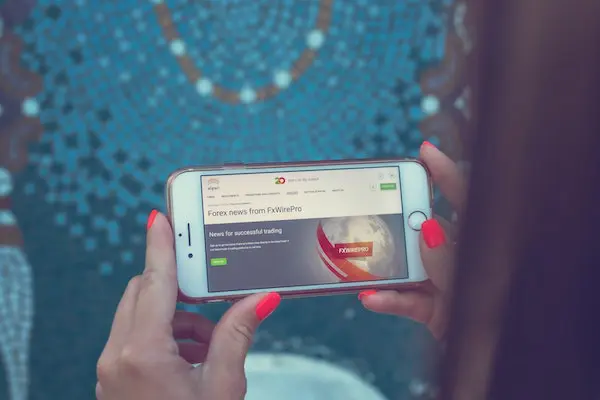 Photo by Artem Beliaikin from Pexels
6. Educational videos
With the internet becoming more widely available and getting cheaper, people's preferences have started shifting from text-based content to graphics-based one. Irrespective of our age, we are always learning something new.
Most of the people around us fall short when it comes to financial knowledge. So it is imperative for organizations to impart value to their users by creating educational videos. It will help them find you bankable and a proficient brand, working towards their betterment.
Adopting a high volume, the low-cost production model of educational videos will help you create inbound links. It will also make you more searchable. Amalgamating marketing analytics with your video endeavors will further brighten the chances of serving the right customer's right message.
7. Social media marketing
It is no secret that the world is on social media. You look around, and you will find a majority of people investing themselves in at least one social media platform. It is, therefore, an intrinsic part of every digital marketing roadmap.
For financial services, social media marketing is more about connecting with customers. Plus, a strong social presence will boost its chances of generating more substantial leads and growing its customer base. Posting meaningful content and success stories will help more people relate with you, and some of them will end up as your valuable customers.
8. Invest in email marketing
Email marketing, though one of the oldest forms of digital marketing for financial services, is still a competitive option for generating leads. In 2019, 87% of marketers used email marketing.
Instead of neglecting it as old-school, use the data you collect from your marketing team, and create a proper email marketing strategy. Start by determining your target audience, bifurcate it based on set criteria, and set up personalization strategies for each resulting group. It will gradually help you in improving engagement.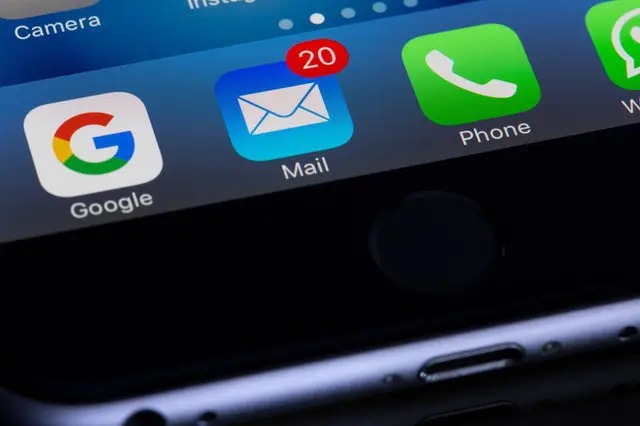 Photo by Torsten Dettlaff from Pexels
9. Get positive customer reviews
9 out of 10 customers believe in reading online reviews before pressing the BUY button. It is a clear sign that they are an integral part of decision-making and impart significant trust in the customer about the brand.
Finance, being more critical than most other avenues, has customers having higher reluctance in trying new, unknown brands. So it would be best if you encourage your clients to share their feedback online. If they opine an unfavorable view, you must be quick to resolve their issues.
10. Engage with your audience
The current generation finds it difficult to trust banks and other financial institutions (due to the 2008 saga). But with time, the reluctance is fading, and they are giving you the opportunity only if you have your eyes open.
The most vital element here is understanding their language and understanding ways best suited to have them hooked. Today's generation consumes exciting content and is attracted by exceptional experience, rewards, and convenience.
With only 24% of the current generation having an idea of financial concepts, it is a massive chance for you to educate them and engage with them simultaneously.
Deploying digital marketing for financial services is an opportunity you miss at your own cost
Those days are gone when cash was the king. People today are more invested in services like Apple Pay and Amazon Pay. It is why organizations are on a constant tryst to provide better offerings than their competition. The smorgasbord of services is similar across the competition, and you need something else to differentiate yourself.
The critical differentiator in such a case becomes the way they market themselves. Digital marketing for financial services is an excellent opportunity for brands to improve visibility and gain new grounds. The primary focus should be on building trust and a positive vibe across your brand. Once you are in the good books of customers, they will automatically help you prosper.