Korean Air, is the largest airline and flag carrier of South Korea based on fleet size, international destinations and international flights. Korean Air's international passenger division and related subsidiary cargo division together serve 127 cities in 44 countries, while its domestic division serves 12 destinations. It is among the top 20 airlines in the world in terms of passengers carried and is also the top-ranked international cargo airline.
Korean Air is the parent company of Jin Air and is a founding member of the SkyTeam airline alliance. The alliance has since become the second largest in the world, behind Star Alliance. It was voted Asia's best airline by Business Traveler readers in 2012. More information is available at  https://www.koreanair.com/global/en.html
Korean Air was looking to increase its campaign reach in the region in conjunction with the newly launched local language websites for Indonesia, Thailand and Vietnam. Simultaneously, Korean Air was seeking to achieve performance benchmark that is beyond its past campaigns.
Several strategies were identified and implemented to achieve the KPI, including household extension, look alike modelling & retargeting. Additionally, 
dynamic creatives
 based on target country and local language creatives in Bahasa Indonesia, Thai and Vietnamese were created to promote newly launched local language sites.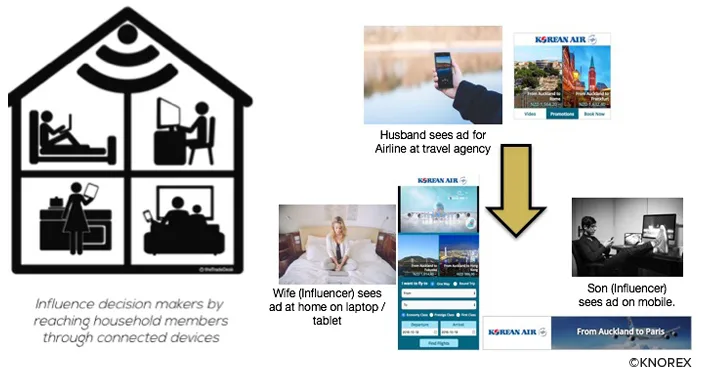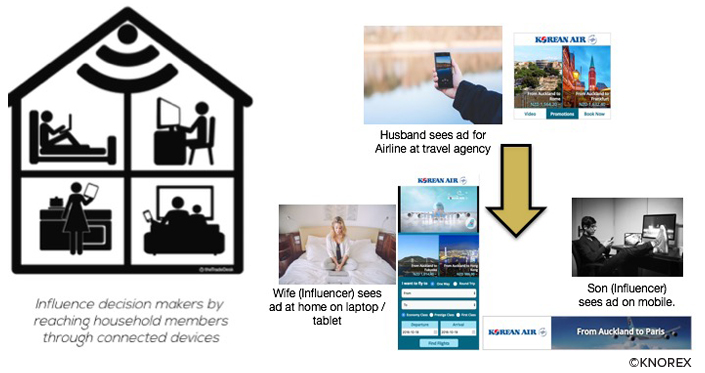 By leveraging on 
Knorex XPO℠
, a proprietary full-stack advertising platform with several key advertising technology components, Knorex worked closely with Korean Air to execute the campaign into global ad exchanges to programmatically target the appropriate channels and audience segments. Using household extension, Knorex not just targeted individuals looking to buy air tickets for leisure, but also the influencers within the household. This carefully crafted strategy ensured that relevant and highly engaging ads were shown to all the stakeholders in making decision.

With proprietary optimization algorithm, exploiting the amalgamation of multi-party data to identify key segments, and integrated advertising on display, Facebook, Instagram & LinkedIn Knorex delivered to the Client better than expected results.
Target KPIs were surpassed by a respectable margin. The total number of impressions delivered exceeds 10 million with click-through rate (CTR) reaching 0.2%, while for the ultimate metric, i.e. the return on investment exceeding 90x for certain countries.