The last decade saw an explosion in the use of web-enabled smartphones. Never before in history, has there been a more accessible option like the cell phones to reach out to the masses.
In the current era of high-speed internet, a message can be delivered to millions with the click of a button. Within the previous year, 5G services started to hit the worldwide market and will be soon replacing the 4G/LTE technology.
Although it will take a few more years for this technology to roll out on a broader scale, studies have shown that by 2024, there will be around 1.9 billion subscribers worldwide. The graph below shows the number of 5G subscriptions worldwide from 2019 to 2025.
It is therefore worthwhile to mention that choosing the right mobile advertising platform will help to leverage your business and make sure that your messages reach the right group of people.
Types of mobile advertising platforms
Mobile ad platforms help to link the publishers and advertisers.
Through a mobile ad platform, you can purchase advertising spots that are delivered on a mobile website and mobile applications.
Although some of the platforms vary significantly in their architecture and design, the only common goal is to reach a large number of mobile users to ensure maximum conversions.
Identifying your advertising goals is the first crucial step to choosing a mobile advertising platform.
Unlike the huge players in the market, if you only have a limited budget, you need to choose the most suitable advertising platform which works best for your business.
How to select the best mobile advertising platform for you?
Some of the features to consider while choosing an advertising platform are:
1. Based on type
Mobile advertising platforms offer a variety of advertising with applications from the developer, display ads, keyword search ads and so on. Make sure to choose the advertising platform based on your preference.
2. Geography
Advertising platforms for mobile devices have a specific limited geographical area where they have complete access.
If you are planning to target users in a specific location, make sure that the advertising platform that you opt to use can deliver in the areas where you are planning to target.
Doing some background research will help you to ascertain the primary market for each platform you are planning to consider.
3. Types of network
Ad platforms vary significantly on the network they choose.
Blind network:

Your ads will be displayed on various small sites and apps.

Premium blind network:

Displays your ads on your websites with higher traffic

Premium network:

You could handpick the places where you wish to display your ads. This is a more expensive option to consider.
4. Impressions
Mobile advertising platforms can be broadly classified into three based on the impressions.
Pay Per Click-

Here you pay each time when someone clicks on your ad

Pay Per thousand impression-

Here based on the number of viewers who view your mobile ad, you pay a flat rate. It does not matter whether the viewer has clicked your ad or not.

Cost per acquisition-

Within this option, payment is only done when someone has signed up to be your customer or have downloaded and installed your app.
Best mobile advertising platforms to consider
1. Google Ads
This is one of the most popular advertising platforms on the web. Formerly known as Google ad words, this advertising platform supports various ad formats such as video ads, banners, in-app and many others.
With device targeting, you could specifically target smartphones and tablets.  
At present AdMob is one of the most exemplary platforms available which was acquired by Google in 2010 specifically for targeting mobile devices.
AdMob has sufficiently evolved to use Google technologies like AdSense to enable optimized growth of revenue.
This platform has all the features incorporated in it to integrate high performing ads such as native ads, banner ads, video ads and so on.
With its excellent performance analytics and reporting tool, users will be able to gain significant insights into the responses of the ad viewers, which in turn will come in handy while taking various strategic decisions to improve the ad variability.
2. Facebook 
When it comes to the popular social media platform, Facebook is at the top of the list with over 2.32 billion active monthly users.
In a survey conducted on the effectiveness of social media for business, 73% of marketers believe that their efforts through social media have been "very effective" or "somewhat effective."
Due to its massive user base, Facebook launched its own Ad network as an easy to use platform for mobile advertising.
Advertisers can choose from any of the following options such as 
Banner ads

In-stream video ads

Rewarded video ads

Native ads

Interstitial ads
3. Instagram ads
According to Statista, Instagram has over one billion users worldwide. Ever since this popular media was acquired by Facebook, the total number of users has grown immensely in the last few years.
Advertising on Instagram helps you to reach out to a highly engaged audience anywhere, anytime.
Since this platform is completely optimized for mobile viewing as well, you don't have to worry about any problem that might creep in while ads are displayed on a small screen.
Ad formats supported by Instagram includes:
Videos

Images

Carousel & 

Instagram Stories
4. Bing Ads
This popular search engine which receives over 12 billion searches every month is the right place to display your ads.
When compared to Google Ads, you have to pay 70% less, making it super budget-friendly.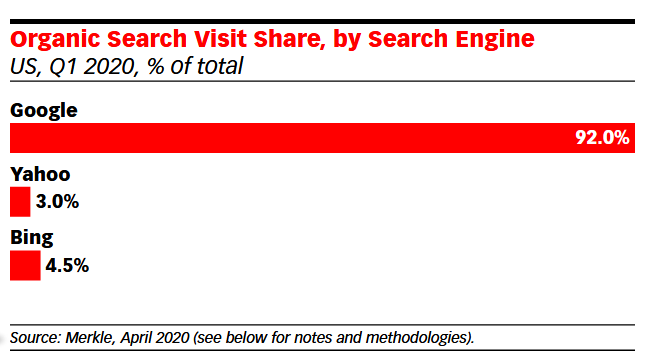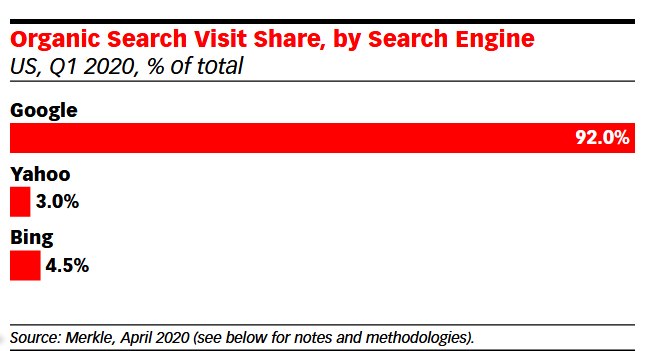 Bing ads help the publisher to have more control over the location, language, scheduling your traffic etc.
5. Millennial Media
This is one of the most extensive and independent advertising networks based in the US.
Millennial media offers features for mobile advertisers, game publishers and development teams.
It also helps advertisers to display ads from other networks through their Ad Network Mediation support system.
With a unique combo of smart research and innovative technology, it provides the advertisers with a systematic dashboard through which they can obtain an in-depth analysis of all transactions such as: 
Pricing

Targeting

Date range

Pacing etc.
One great feature which hooks advertisers to this platform is the great flexibility it offers when it comes to mobile advertising. You can assign traffic across the desired network based on the percentage of revenue.
6. Apple Search Ads
By using this platform, you could make sure that your app stays on top of the results of Apple search page.
Similar to Google Ads & Facebook Ads, Apple supports the advertizer by giving the flexibility to manage campaigns and to track performance with ease. By opting for an advanced version of this platform, you choose your target audience and select the keywords.
7. Twitter Ads
Twitter is a great place when it comes to engaging your audience with brief information.
If you are looking for an advertising platform where you could continuously stay connected with your viewers through brief information, Twitter is the ideal place.
One more good thing about Twitter ads is that, since the description is brief, it is easier for mobile users to read and understand.
You can categorize the audience based on their interests, location and Twitter activity.
One main advantage when compared to other platforms is that here you only need to pay for the actions that you want people to carry out.
8. AdColony
This platform combines a powerful blend of rich media and video with demographic targeting and integration.
This ad platform is the first to offer Instant-Play HD video ad technology that works everywhere irrespective of the type of mobile device or the video quality.
AdColony offers a premium service where you can precisely target the audience of your choice based on demographics and geography.
9. Snapchat
This is a relatively young player among mobile advertising platforms.
The speciality of Snapchat is that this is the only platform where you will be able to reach out to a younger audience. 
This platform is rich in its diverse features such as fun and engaging filters, organic content, augmented reality, naturals and many others.
The platform incorporates several handy features which help you to segment your audience and target them with specific ads to incite a response.
10. AppLovin
This is a favourite for advertisers who like to connect with the audience on gaming apps.
Advertisers can use this app to design and build new games, acquire new users and to publish games.
Why this platform stands unique is that it can integrate several ad formats into the games.
AppLovin provides the user with an extensive database of gamers, which helps them to design and target campaigns very effectively.
Final Words
It is a noted fact that people tend to spend more time on their smartphones than they do while watching tv or reading a magazine.
With 5G up and running very soon, mobile speeds will be 20x faster. If you want to succeed in the ever-changing landscape of mobile advertising, you need to make sure that you are equipped with the right set of tools to realize your advertising goals.
Just because you have poured in a lot of money doesn't give you a guarantee of success unless you have used the right kind of platform to reach your audience.
By creating ads with a combo of humour visuals and graphics that naturally gel with the intended platform, you could find immense success in your advertising without spending a lot of money.